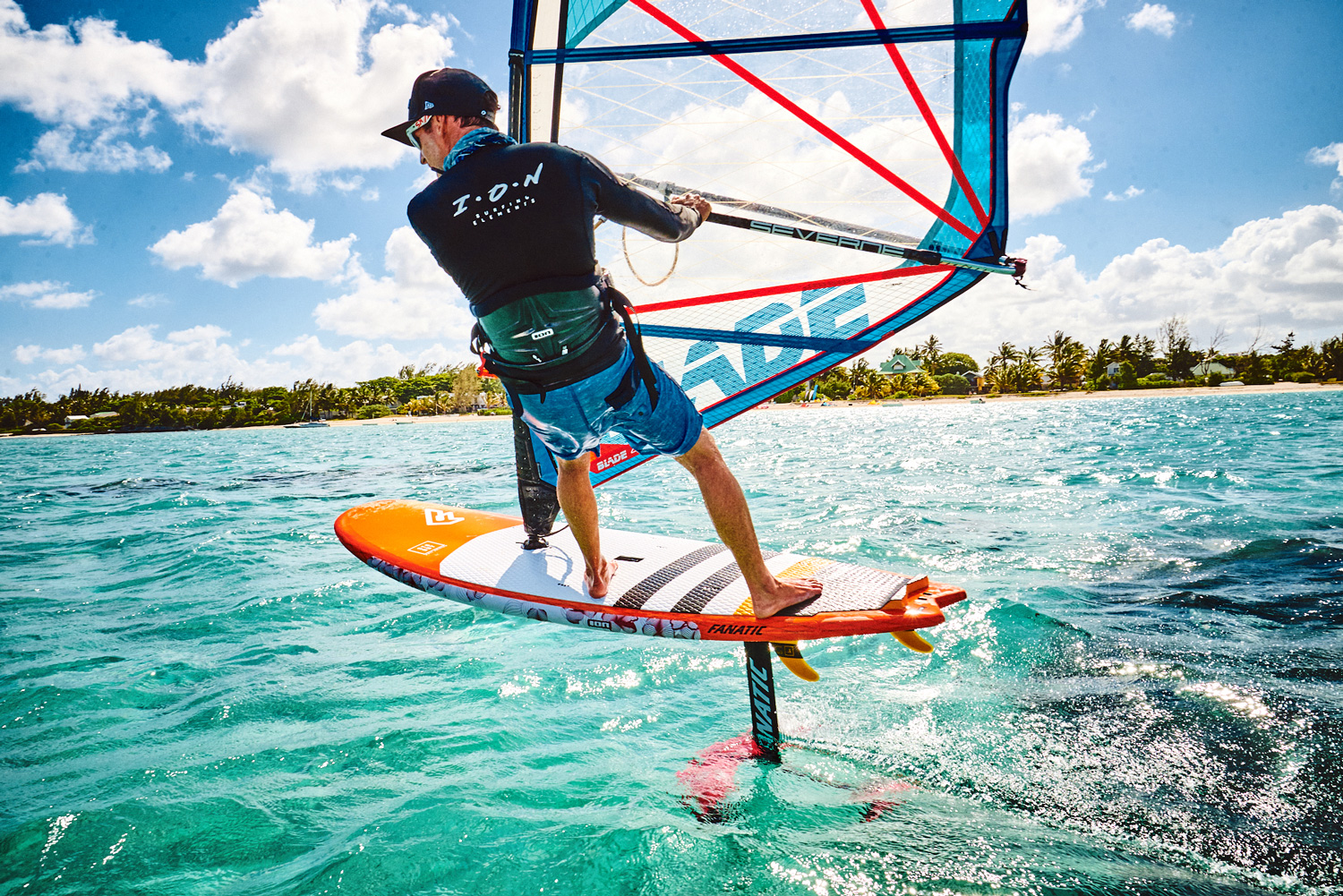 Windfoiling is basically the same as windsurfing but replacing the usual fin with a hydrofoil. The foil enables you to fly quietly and peacefully above the water in very light winds.
With a windfoil, you usually need sails that are 2 sqm less than what you would normally use. 1 board, 1 foil, 1 or 2 sails, and 1 boom should be more than enough to cover the 10 to 20 knots wind range.
Windfoiling is a fresh challenge after years of windsurfing. It makes you rediscover this wonderful sport. It's like learning everything from scratch (again): your first sustained flights, your first foiling-jibes, your first jumps and some catapult crashes, like when you were first learning how to use a harness!
Windfoiling is easier on the knees, as it has a low impact on the body. The sail is light in the hands and demands less body strength. For those reasons, windfoiling is good for everyone and at all ages.
IQFoil has been chosen as the windsurfing class for the 2024 Olympics - https://www.iqfoil.org/
(Text/images courtesy https://www.planetwindsurfholidays.com)